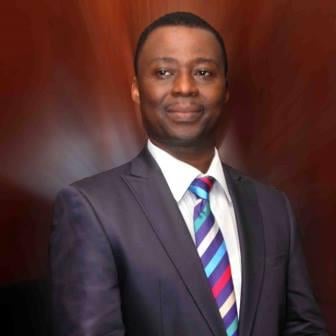 Mountain Top Life Daily Devotional 8 May 2022 By Dr. D.K Olukoya – Overcoming Evil Family Pattern (I)
Click HERE for Previous MESSAGES by Dr. D.K. Olukoya
TOPIC: Overcoming Evil Family Pattern (I) (Mountain Of Fire and Miracle Ministries, MFM Devotional 8 May 2022)
BIBLE IN ONE YEAR: Judges 7:8-25, Judges 8, John 5:31-47, Proverbs 11:19-28
FIRE SCRIPTURE: 1 John 3:9-24 (KJV)
9 Whosoever is born of God doth not commit sin; for his seed remaineth in him: and he cannot sin, because he is born of God.
10 In this the children of God are manifest, and the children of the devil: whosoever doeth not righteousness is not of God, neither he that loveth not his brother.11 For this is the message that ye heard from the beginning, that we should love one another.
12 Not as Cain, who was of that wicked one, and slew his brother. And wherefore slew he him? Because his own works were evil, and his brother's righteous.
13 Marvel not, my brethren, if the world hate you.
14 We know that we have passed from death unto life, because we love the brethren. He that loveth not his brother abideth in death.
15 Whosoever hateth his brother is a murderer: and ye know that no murderer hath eternal life abiding in him.
16 Hereby perceive we the love of God, because he laid down his life for us: and we ought to lay down our lives for the brethren.
17 But whoso hath this world's good, and seeth his brother have need, and shutteth up his bowels of compassion from him, how dwelleth the love of God in him?18 My little children, let us not love in word, neither in tongue; but in deed and in truth.
19 And hereby we know that we are of the truth, and shall assure our hearts before him.
20 For if our heart condemn us, God is greater than our heart, and knoweth all things.
21 Beloved, if our heart condemn us not, then have we confidence toward God.
22 And whatsoever we ask, we receive of him, because we keep his commandments, and do those things that are pleasing in his sight.23 And this is his commandment, That we should believe on the name of his Son Jesus Christ, and love one another, as he gave us commandment.
24 And he that keepeth his commandments dwelleth in him, and he in him. And hereby we know that he abideth in us, by the Spirit which he hath given us.
MEMORY VERSE: "He that committeth sin is of the devil; for the devil sinneth from the beginning. For this purpose the Son of God was manifested, that he might destroy the works of the devil." – 1 John 3:8
MOTIVATIONAL QUOTES:
Every Godly family is for signs and wonders.
PRAISE AND WORSHIP:
Take praise and worship songs as led by the Holy Spirit.
PROPHETIC WORD FOR TODAY:
YOUR FAMILY SHALL FULFIL HER DIVINE MANDATE, IN THE NAME OF JESUS.
MFM Devotional For Today MESSAGE:
The Almighty God is the story changer, who can deliver to the uttermost. Perhaps the enemy has boxed your family to a corner, and has laid a heavy burden on everyone by ensuring that a particular evil pattern continues to run in the family, do not despair because help is available through the precious blood of Jesus Christ. The Bible says in Lamentations 3:37, "Who is he that saith, and it cometh to pass, when the Lord commandeth it not?"
It is Jehovah God that has the final say over your life and family, when you are truly and wholly committed to Him. You must say no to every evil pattern running in your family and God will work out the deliverance of your family, in the name of Jesus.
Also Read: MFM Devotional 7 May 2022 – Christ: The Binding Force (II)
Why does the devil keep families in bondage? He does that for so many reasons: To ensure that families do not fulfil their divine mandate. To afflict families. To waste families. To steal the peace of families. To stop the progress of families. To bring reproach upon families. To mock the name of the Lord. The list is unending, however, the ultimate goal is to send families to hell fire at the end of the day.
Beloved, it is time to seek the Lord on behalf of your family so that you and your family and even generations to come will not become his prey. This is not the time to fight or quarrel but the time to face the enemy squarely and command him and his cohorts to depart from your family. If the enemy gets an inkling that you are no longer ignorant and that you want to fight back, he will make family members to work against one another. Even children will become defiant and unruly. So you need to beware.
PRAYER POINTS:
MORNING
Anything representing the kingdom of darkness in my family, what are you waiting for? Die, in the name of Jesus.
Anything that needs to be uprooted in my family, be uprooted, in the name of Jesus.
Anything that needs to be scattered in my family, be scattered, in the name of Jesus.
EVENING
O thou that troubleth the Israel of my family, my God shall trouble you today, in the name of Jesus.
Thou power of witchcraft, let my family go, in the name of Jesus.
Every family spirit husband/wife, what are you waiting for? Die, in the name of Jesus.
Every sacrifice offered against my family, scatter, in the name of Jesus.
Also Read: Open Heaven 8 May 2022 – Make The Right Choices II
MOUNTAIN TOP LIFE is a daily devotional by Dr. D.K Olukoya (General Overseer, Mountain of Fire and Miracle Ministries, Worldwide)
Ambydennis Notice Board: Until you are born again, God ever abiding presence will never be with you. You must be born again to enjoy continuous victory. Please say the displayed prayer below in faith:
Lord Jesus, come into my life. I accept You as my Lord and Personal Saviour. I believe in my heart You died and rose from the dead to save me. Thank You Lord for saving me, in Jesus name Amen.
If you just prayed the prayer of salvation online please send your testimonies and prayer request to ecounselling@mountainoffire.org, +234 (803) 078-0919 OR +234 (817) 363-1657.
MFM Devotional 8 May 2022 – Overcoming Evil Family Pattern (I)
Reviewed by
AmbyDennis
on
May 08, 2022
Rating: