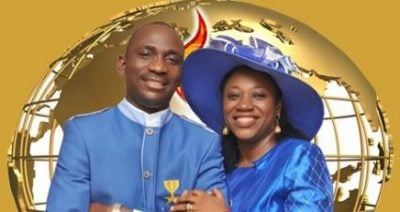 Dunamis Seeds Of Destiny 6 May 2022 Devotional By Dr. Paul Enenche: Meekness – A Key To Insight
Click HERE for Previous MESSAGES by Pastor Paul Enenche
TOPIC: Meekness – A Key To Insight (Seeds Of Destiny 6 May 2022)
SCRIPTURE: SCRIPTURE: The meek will he guide in judgment: and the meek will he teach his way. Psalm 25:9
THOUGHT FOR THE DAY: The meeker you are, the deeper you see.
Seeds Of Destiny For Today MESSAGE:
It is critical to know that the Word of God is benefit-loaded. The Word of God is designed primarily for the good of man.
Isaiah 48:17 says, …I am the LORD thy God which teacheth thee to profit…
In other words, "If I Am the One teaching, then you are to benefit from my teaching."
The question is, how can one accesses the benefits of the Word?
Also Read: Seeds Of Destiny 5 May 2022: Activating Vision By Walking With God
In our study today, we are looking at one of the pathways to maximum benefit from the Word of God which is THE QUALITY OF MEEKNESS.
Meekness is the companion of lowliness or humbleness of mind (Ephesians 4:2, Colossians 3:12). Meekness equals teachability, having a listening ear and a teachable spirit. Where meekness is lacking, people lack the capacity to be taught.
From our anchor scripture, we see that God Himself guides the meek in judgment; He teaches the meek His way. The level of your meekness affects the extent of instructions you can receive from God. No one can have insight higher than his meekness permits. Good tiding belongs to the meek (Isaiah 61:1).
Even in Church, the meeker you are, the clearer you hear. Fresh light does not belong to everyone; it belongs to the meek. The meeker you are, the deeper you see. When people arrive too soon, they arrive too small. Arrival mentality equals destiny calamity.
Beloved, do you desire fresh insight, direction, and guidance from God? Uphold meekness.
Remember this: The meeker you are, the deeper you see.
ASSIGNMENT(S):
Ask God for the grace to maintain the attitude of meekness.
Be willing to learn from anyone and anything, no matter how 'small' they appear.
In meekness, ask God for a light today as you study His Word.
PRAYER: Father, give me a fresh baptism of meekness. Open my eyes to see light out of Your Word, and let it terminate every form of darkness in my life, Lord, in Jesus' Name.
FOR FURTHER UNDERSTANDING, GET THIS MESSAGE: BENEFITING MAXIMALLY FROM THE WORD
DAILY BIBLE READING: Job 34-36
QUOTE: Your nature affects your future. Your character affects your destiny. Your habit affects your habitat. Culled from "WHO ARE YOU?" by Dr Paul Enenche.
AMAZING FACT: Ravens in captivity can learn to talk.
PROPHETIC DECLARATION/WORD: Proceed and see fresh light from the Word like never before in Jesus Name.
Also Read: Open Heaven 6 May 2022 – Connected For Fruitfulness
Today's devotional was written by Pastor Paul Enenche of the Dunamis International Gospel Centre (DIGC), headquartered at Abuja, Nigeria, with Pastor Paul and Becky Enenche, as the Senior Pastors. It is a power-packed arena where God's Presence, Principles and Power are at work for the salvation, healing and restoration of human destinies and dignities.
Ambydennis Notice Board: Until you are born again, God ever abiding presence will never be with you. You must be born again to enjoy continuous victory. Please say the displayed prayer below in faith:
Lord Jesus, come into my life. I accept You as my Lord and Personal Saviour. I believe in my heart You died and rose from the dead to save me. Thank You Lord for saving me, in Jesus name Amen.
If you just prayed the prayer of salvation online please send your testimonies and prayer request to info@dunamisgospel.org, +234-803-3144-509, 234-803-320-0320.
Seeds Of Destiny 6 May 2022: Meekness – A Key To Insight
Reviewed by
AmbyDennis
on
May 06, 2022
Rating: