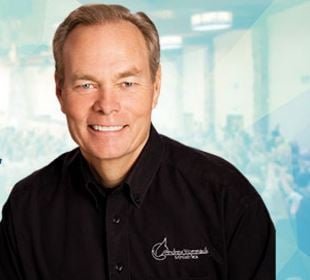 Andrew Wommack Devotional 18 June 2022 – What Pleases God
Click HERE for Previous Devotional
Topic: What Pleases God
John 8:56 'Your father Abraham rejoiced to see my day: and he saw it, and was glad.'
Text: John 8:53-56
Jesus is referring to the day when men would be justified by putting faith in God and not in their own works. Abraham had this truth revealed to him (Rom. 4:13), and he believed it and was himself justified by faith (Rom. 4:3-4, 9).
Hebrews 11:6 says, 'But without faith it is impossible to please him.' It was Abraham's faith that pleased God. The Lord promised Abraham that his seed would be as numerous as the stars in the sky and the sand on the seashore and Abraham believed God. That pleased Him so much that he counted Abraham righteous right then, even though Abraham had not yet fulfilled the rite of circumcision and he was not living a holy life.
According to Leviticus 18:9, it was an abomination (Lev. 18:26) for a man to marry a half sister. Sarah, Abraham's wife, was his half sister (Gen. 20:12). Therefore, Abraham's marriage to Sarah was not what pleased God. Abraham had already lied about Sarah not being his wife so that he could save his own neck. He was willing to let a man commit adultery with his wife with no objections from him. Immediately after this instance is when the Lord counted Abraham's faith for righteousness (Gen. 15:6). Abraham tried to accomplish God's will in the flesh with Hagar (Gen. 16) and then repeated the terrible sin of denying that Sarah was his wife again (Gen. 20).
Anyone who really studies the life of Abraham and the favor that he found with God would have to conclude that it was Abraham's faith that pleased God. It's the same with any of us. The only thing that we can do to please God is put faith in Jesus as our Savior.
This message was written by The Association of Related Ministries International (ARMI) is an extension of Andrew Wommack Ministries (AWM). ARMI is a unique partnership committed to providing resources to help like-minded ministers succeed in a spirit of excellence and to draw from the experience and expertise of both the AWM and Charis Bible College staff. (www.awmi.net).
Ambydennis Notice Board: Until you are born again, God ever abiding presence will never be with you. You must be born again to enjoy continuous victory. Please say the displayed prayer below in faith:
Lord Jesus, come into my life. I accept You as my Lord and Personal Saviour. I believe in my heart You died and rose from the dead to save me. Thank You Lord for saving me, in Jesus name Amen.
If you just prayed the prayer of salvation online please send your testimonies and prayer request to info@awmi.net, 1-719-635-1111.
Andrew Wommack Devotional 18 June 2022 – What Pleases God
Reviewed by
AmbyDennis
on
June 18, 2022
Rating: