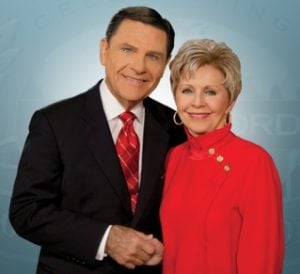 Kenneth Copeland Devotional 14 June 2022 – Know God's Will
Click HERE for Previous Devotional
Topic: Know God's Will
Except the Lord build the house, they labour in vain that build it. Psalm 127:1
What a time of monumental decisions and changes we're living in. If there ever was a day when you and I must know God's will and purpose for our lives, it's now.
In fact, nothing else is going to work! God is changing and rearranging things, lining them up for the end-time move of the Spirit. If you're going to keep up, you must know God's perfect plan for your life—and how to carry it out in His power!
How do you do that? Through prayer.
In fact, God has provided us a prayer in His Word that we can use to receive the wisdom and understanding we need for this critical time we live in. You'll find it in Colossians 1:9-11.
"For this cause we…do not cease to pray for you, and to desire that ye might be filled with the knowledge of [God's] will in all wisdom and spiritual understanding; that ye might walk worthy of the Lord unto all pleasing, being fruitful in every good work, and increasing in the knowledge of God; strengthened with all might, according to his glorious power, unto all patience and longsuffering with joyfulness."
In recent months, God has instructed Gloria and me to pray that prayer for our ministry Partners and for ourselves every day. It's a powerful, Holy Ghost-inspired prayer that will not only enable you to know what God's will is, but to have the wisdom and understanding to carry it out.
That's where most failure comes in Christian endeavors. We get a glimpse of God's will for our lives in the spirit, but then we mess things up by trying to carry it out in the flesh. Instead of letting the Lord build the house in His power, we try to build it ourselves and end up doing it all in vain.
Don't make that mistake in the days ahead. Instead, pray this prayer that God has given us. It was written in the New Testament for you. Put your name in it. It's a prayer you can be sure God will answer. Put it to work in your life daily and God will fill you with His knowledge and understanding!
Scripture Reading: Colossians 1:9-22
This message was written by Kenneth and Gloria Copeland, the leader of the Kenneth Copeland Ministries (www.KCM.org) that specializes in teaching principles of bible faith – prayer, healing, salvation and other biblical topics.
Ambydennis Notice Board: Until you are born again, God ever abiding presence will never be with you. You must be born again to enjoy continuous victory. Please say the displayed prayer below in faith:
Lord Jesus, come into my life. I accept You as my Lord and Personal Saviour. I believe in my heart You died and rose from the dead to save me. Thank You Lord for saving me, in Jesus name Amen.
If you just prayed the prayer of salvation online please send your testimonies and prayer request to +1-817-852-6000
Kenneth Copeland Devotional 14 June 2022 – Know God's Will
Reviewed by
AmbyDennis
on
June 14, 2022
Rating: