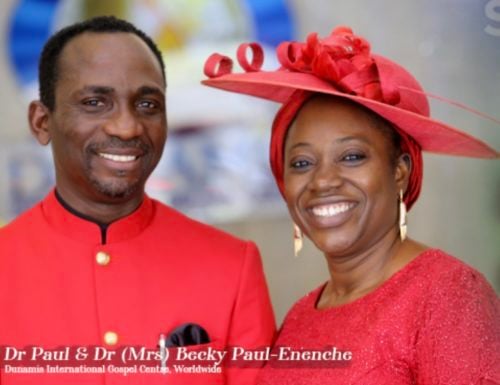 Dunamis Seeds Of Destiny 28 November 2022 Devotional By Dr. Paul Enenche: The Power Of Positive Thought
Click HERE for Previous MESSAGES by Pastor Paul Enenche
TOPIC: The Power Of Positive Thought (Seeds Of Destiny 28 November 2022)
SCRIPTURE: Now unto him that is able to do exceeding abundantly above all that we ask or think, according to the power that worketh in us. Ephesians 3:20
THOUGHT FOR THE DAY: God does not only answer your asking; He also answers your thinking.
Seeds Of Destiny For Today 2022 MESSAGE:
It is an established fact of life that what happens outside the body is a product of what happens within.
That is to say, your internal environment controls your external realities and manifestations. Your invironment (Internal environment) controls your (external) environment. What goes on inside you is heavier than what goes on outside you. Your invironmnent directs your environment.
Also Read: Open Heaven 28 November 2022 – Dealing With Destiny Killers I
Our anchor scripture reveals that God's Power in us works according to the thoughts of our heart.
This means, it is unto everyone according to his/her thoughts (Proverbs 23:7), and it is also unto everyone according to his/her faith (Matthew 9:29).
Beloved, what happens to you is a product of what happens in you, because it is unto you according to your thoughts. This is why the Bible clearly states: For as he thinketh in his heart, so is he: Eat and drink, saith he to thee; but his heart is not with thee. (Proverbs 23:7).
Things do not happen to people by accident most times; things happen to people according to their established thoughts.
God does not only answer your asking; He also answers your thinking (Ephesians 3:20). You cannot think upward and stay downwards; you cannot think forward and move backward. You cannot think authority and end in captivity.
My counsel is, use the Word of God and the light from it to direct your thought, renovate your mind and fine-tune your life.
Remember this: God does not only answer your asking; He also answers your thinking.
ASSIGNMENT(S):
Make the study of the Scripture a habitual practice.
Let Scriptural thoughts flood and occupy your mind and fuel your actions all the time.
PRAYER: Father, I ask for the grace to attune the thoughts of my heart to the Scripture for the renovation of my mind, and the fulfilment of my life and destiny Lord, in Jesus' Name.
FOR FURTHER UNDERSTANDING, GET THIS MESSAGE: THE PROFITABILITY OF FAITH.
DAILY BIBLE READING: 2 Corinthians 10-12.
QUOTE: Those who give themselves to meditation discover that everything changes when they lift up their eyes. Culled from "10 PRINCIPAL SECRETS OF PRINCIPAL PEOPLE" by Dr Paul Enenche.
AMAZING FACT: Axolotl are able to regenerate lost limbs and body organs.
PROPHETIC DECLARATION/WORD: The Lord fill your life with positive results in this season in Jesus' Name.
Today's devotional was written by Pastor Paul Enenche of the Dunamis International Gospel Centre (DIGC), headquartered at Abuja, Nigeria, with Pastor Paul and Becky Enenche, as the Senior Pastors. It is a power-packed arena where God's Presence, Principles and Power are at work for the salvation, healing and restoration of human destinies and dignities.
Ambydennis Notice Board: Until you are born again, God ever abiding presence will never be with you. You must be born again to enjoy continuous victory. Please say the displayed prayer below in faith:
Lord Jesus, come into my life. I accept You as my Lord and Personal Saviour. I believe in my heart You died and rose from the dead to save me. Thank You Lord for saving me, in Jesus name Amen.
If you just prayed the prayer of salvation online please send your testimonies and prayer request to info@dunamisgospel.org, +234-803-3144-509, 234-803-320-0320.
Seeds Of Destiny 28 November 2022: The Power Of Positive Thought
Reviewed by
AmbyDennis
on
November 28, 2022
Rating: